Exhibitions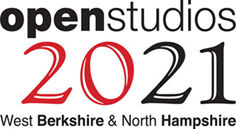 West Berkshire Open Studios

May 17th - 28th

This year I will be exhibiting a collection of paintings in oil, watercolour, and pastel. There will also be a number of unframed, unmounted paintings for sale at affordable prices. I have been working on a series of small sculptures in plaster and hessian, which will be for sale as both one-off pieces and pre-ordered, limited edition pieces cast in bronze.
My studio will be open from May 17th. Please contact me beforehand to book an appointment time on the day you wish to visit.